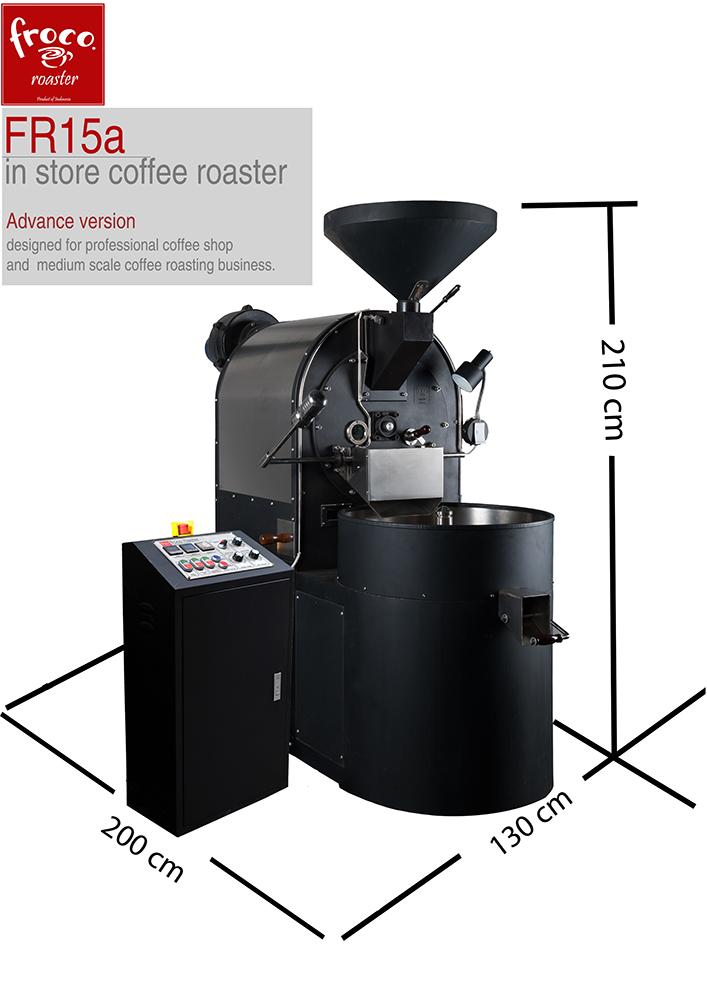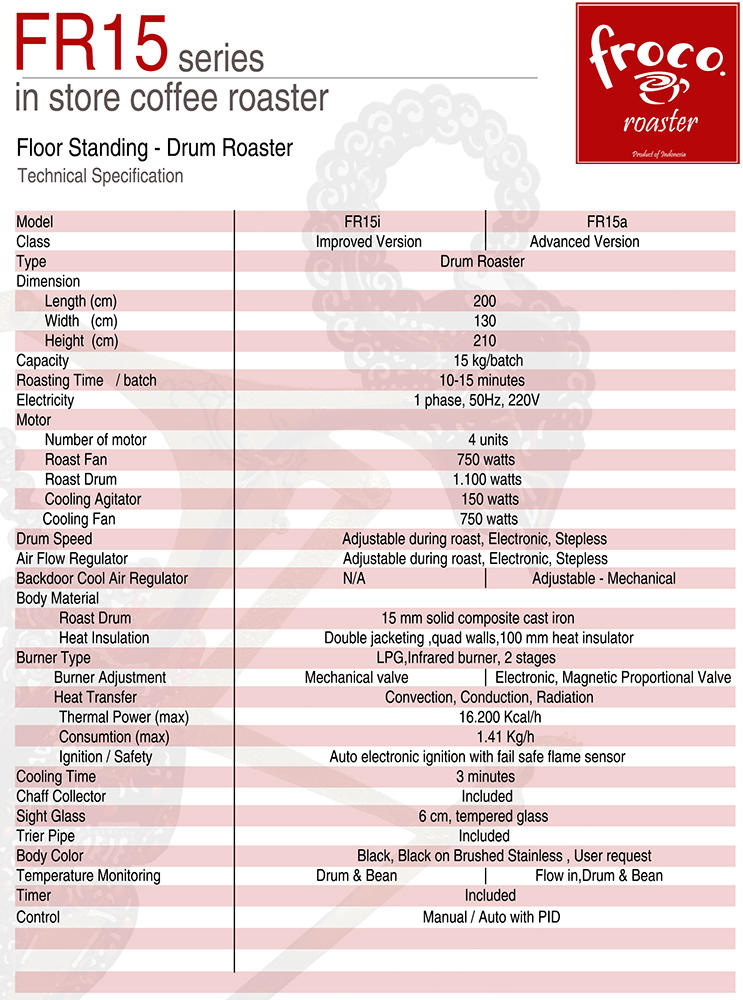 FR15 Advanced version
Entry level size of FR Bhisma Series.
Table top version. Small and compact yet powerful .
Adjustable electronic drum speeds controller.
Adjustable electronic airflow controller.
Adjustable  heat loss/pressure loss on purpose backdoor.
Hybrid heat transfers ( IR radiation, hot air convection and surface conduction).
Ability to controlled each heat transfer independently on fly during roasting.
Multi stages logic modulating burner.
 On board PID for precise temperature control.
High emisivity composite cast iron drum and front plate.
Strong and massive structures .
Double wall burner chamber.
Double wall back insulation.
Quad wall side insulations.
Heavy duty industrial grade motor and gear box.
World class electrical hardware.
Electronic  ignition.
Auto burner controller with flame sensor for efficient and fail safe operation.